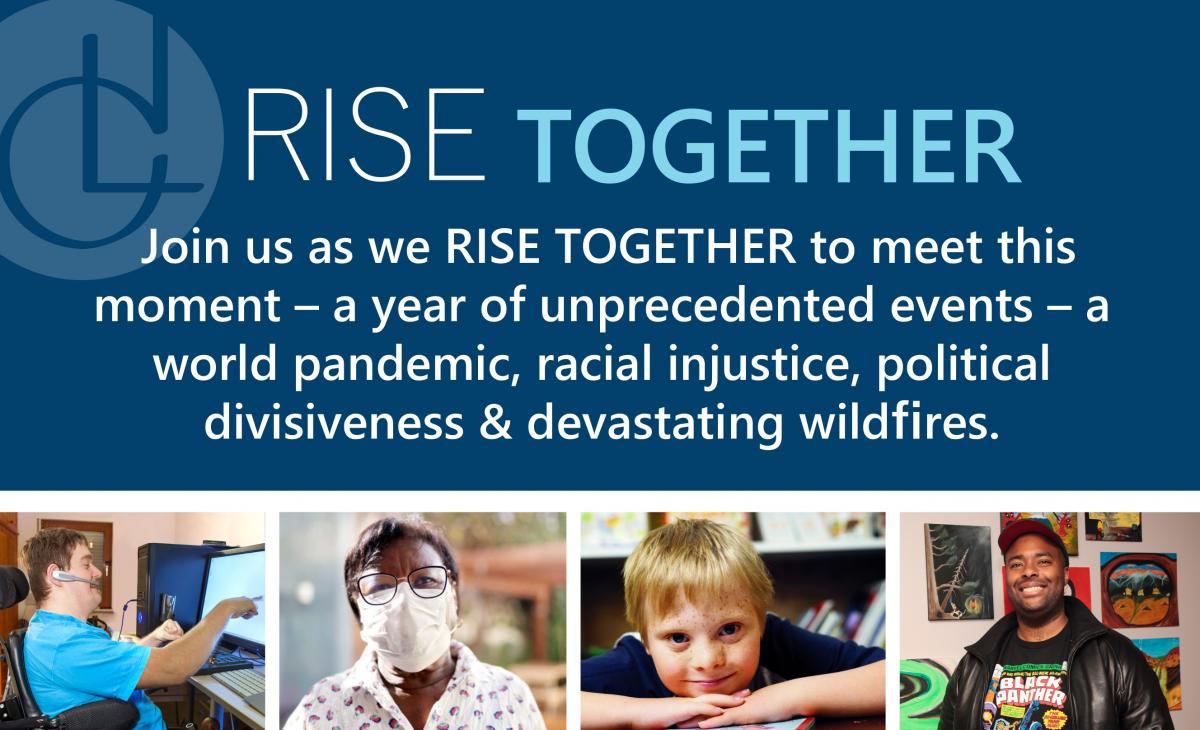 CLICK HERE to view the 2020 Year-End Storytelling Report
CLICK HERE to schedule your Colorado Gives Day Donation
Dear Friend of Disability Law Colorado,
Let me begin my year-end letter by saying how very thankful I have been for so many things this year. Yes, 2020 brought us a deadly pandemic, raging wildfires, massive protests over racial injustice, and a bitterly divisive election. And yes, the challenges remain as we prepare for 2021. But I am so thankful to report that even as our advocates were tried and tested by the unprecedented events of the year, they rose together to meet the moment. Disability Law Colorado
ensured that Colorado's "Crisis Standards of Care" guidance on the rationing of medical resources protected the rights and lives of people with disabilities;
petitioned for the release of individuals with disabilities at high risk for complications and death due to COVID from jails, prisons, and immigration detention facilities;
instigated an expansion of SNAP (food stamp) benefits to allow recipients to use curbside pickup and grocery delivery;
and remained open for business to personally assure callers in crisis that they are not alone and help is available to them.
I'm also thankful to be able to affirm that Colorado's entire disability community rose together to meet the challenges of 2020. People with disabilities and older people continued to assert their right to make their own decisions and live life on their own terms. They voted. They joined demonstrations in support of racial equity. And every day they showed resolve and resilience in the ongoing battle for equal access to housing, education, employment.
Will you join with Disability Law Colorado as we all rise together to meet the challenges of the year ahead? Your financial support, always important, is now critical. Due to COVID, many of the grantmakers we rely on to fund our work have either cancelled or significantly reduced their giving – redirecting it to basic and emergency needs, such as food and housing. We understand these difficult decisions, but advocacy and legal intervention is also an emergency need and in some cases this year it has truly made the difference between life and death for the vulnerable people we serve. 
On behalf of the people with disabilities and older people who need our help now, I ask you to make as generous a contribution as you possibly can in one of the following ways:
All of us at Disability Law Colorado send the warmest of holiday wishes to you and yours.  Whether you gather around a table, talk by telephone, or connect over Zoom, know how very thankful we are for your support. Please stay safe!
Mary Anne Harvey, Executive Director