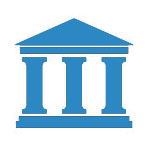 Disability Law Colorado has a long history of educating policy makers about the rights of people with disabilities and older people.
We have also played an instrumental role in getting groundbreaking laws passed in the State of Colorado. 
Position Statements - 2017 Legislative Session
Become an Advocate
If you are interested in supporting our advocacy or legislative analysis work, there are many different ways that you can get involved:
Become a Partner. We work in collaboration with a broad range of partners to make change in Colorado. If your organization or law firm is committed to defending or advancing the rights of people with disabilities, we invite you to partner with us.
Testimonies. Families and individuals who can testify before policy makers about their experiences are some of the most powerful partners in bringing about legislative changes. If you have a story to tell, please contact us.
Citizen Activists. We welcome volunteers who are willing to advocate on behalf of people with disabilities. If you're interested in volunteering your time, please contact us.
Join Our Mailing List. We keep our supporters informed of important upcoming legislation and try to make it easy for you to reach out and contact your elected officials in support of important decisions or bills. Sign up to get updates.