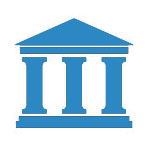 Disability Law Colorado has a long history of educating policy makers about the rights of people with disabilities and older people.
We have also played an instrumental role in getting groundbreaking laws passed in the State of Colorado. 
Position Statements - 2017 Legislative Session
Vote NO! on SB17-071
To Protect the Rights of People with Disabilities
Vote NO! - Disability Law Colorado strongly opposes Senate Bill 17-071, which changes the number of required Voting Service and Polling Centers (VSPCs) from one for each 30,000 active voters to one for each 75,000 active voters and removes the requirement that VSPCs be open on the first Saturday during the 15 day period prior to Election Day.  
How This Bill Affects People with Disabilities – By reducing the number of VSPCs available in the first week of Colorado's early voting period, people with disabilities will face greater barriers and challenges during the election process that will inevitably result in disenfranchisement.  Colorado has made significant progress over the past several years by creating a more accessible election system by implementing an early voting period, ADA compliant VSPCs, and same day registration.  This progress has made it much more likely that a person with a disability will have the opportunity to vote and participate in Colorado's elections alongside non-disabled voters.  Disability Law Colorado's concern is that this bill eliminates services during early voting without taking into consideration how it will disparately impact people with disabilities.  Nor does the bill provide any thoughtful alternatives that could replace these services.  This legislation places Colorado on a regressive path when it comes to providing equal opportunities for people with disabilities during the election process. 
Become an Advocate
If you are interested in supporting our advocacy or legislative analysis work, there are many different ways that you can get involved:
Become a Partner. We work in collaboration with a broad range of partners to make change in Colorado. If your organization or law firm is committed to defending or advancing the rights of people with disabilities, we invite you to partner with us.
Testimonies. Families and individuals who can testify before policy makers about their experiences are some of the most powerful partners in bringing about legislative changes. If you have a story to tell, please contact us.
Citizen Activists. We welcome volunteers who are willing to advocate on behalf of people with disabilities. If you're interested in volunteering your time, please contact us.
Join Our Mailing List. We keep our supporters informed of important upcoming legislation and try to make it easy for you to reach out and contact your elected officials in support of important decisions or bills. Sign up to get updates.