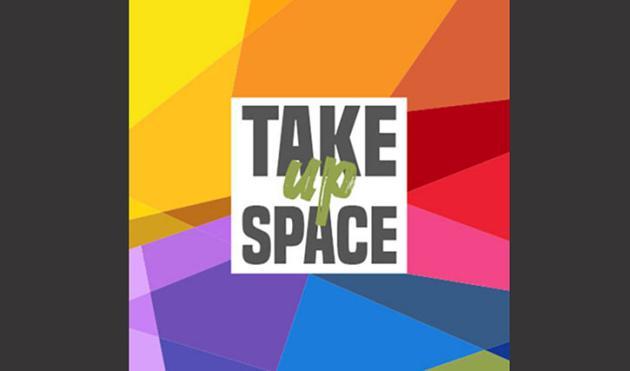 Disability Law Colorado staff attorneys - Emily Harvey and Sara Pielsticker will be sharing their expertise on all things, "K-12 Education Rights 101" on February 24th at the Peak Parent Center's  2022 Virtual Conference on Inclusive Education "Take Up Space"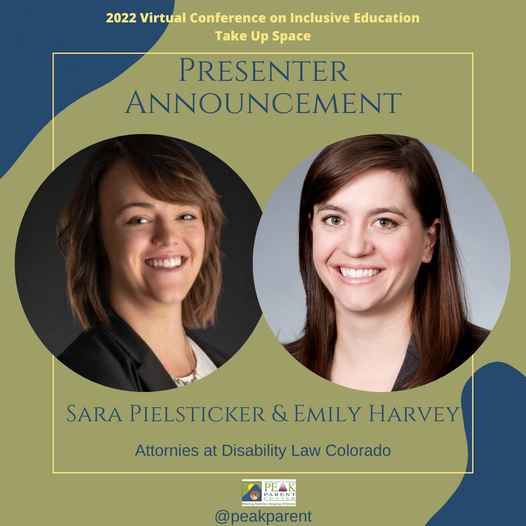 ."
Scholarships still available! https://www.peakparent.org/conference_on.../scholarships
Emily Harvey graduated from George Mason University School of Law in 2013. While in law school, she was a Research Editor on the Civil Rights Law Journal and attended two semesters as a visiting student at the University of Denver. She joined Disability Law Colorado as a legal fellow in March of 2014. After pursuing an opportunity to work as an attorney at the Office for Civil Rights with the U.S. Department of Education, Emily returned as DLC's Education Team Leader in June of 2021. Emily is a co-founder and the board president of LIM359, a nonprofit that provides activities-based support for people with limb loss and limb difference in the Denver area. She also serves as LIM359's youth camp director. Emily is the author and illustrator of a children's book series called The Girl with the Robot Leg.
Sara Pielsticker joined Disability Law Colorado as a Staff Attorney in 2021. She graduated from the University of San Diego in 2016 with a degree in Education and Nonprofit Management and from Syracuse University in 2020 with a dual degree. She received her law degree from the Syracuse University College of Law with a curricular focus in Disability Law and Policy and a Master's of Science in the Cultural Foundations of Education with a Certificate of Advanced Study in Disability Studies. Sara is originally from Colorado and has spent most of her life working for nonprofits that promote inclusion for people with disabilities. In her free time, she enjoys photography, jigsaw puzzles, and being outdoors as much as possible.
Image: Green background with blue corners. Heading text reading, "2022 Virtual Conference on Inclusive Education: Take Up Space. Presenter Announcement: Sara Pielsticker & Emily Harvey; Attorneys at Disability Law Colorado." PEAK Parent logo at bottom. Centered are two photos of women smiling.
#disabilitylaw #educationrights #PEAKInclusion2022 #TakeUpSpace #disabilityrights #socialjustice