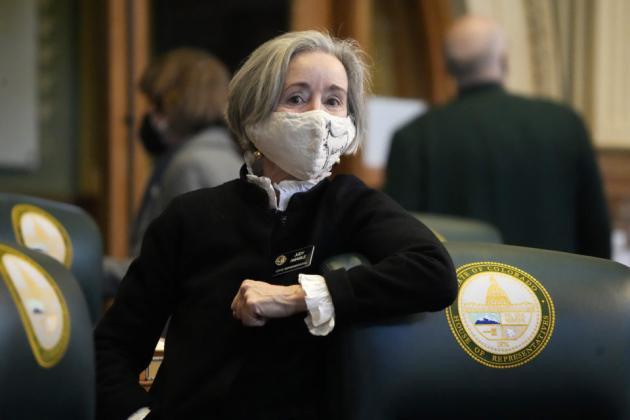 Colorado Passes Bill to Improve Conditions for Individuals Found Not Guilty by Reason of Insanity
The legislation gives courts more oversight and discretion over NGRI acquittees and creates a stronger system of accountability for the state mental health hospital.
5280 Magazine article written by Daliah Singer | https://www.5280.com/2022/05/colorado-passes-bill-to-improve-conditions-...
In November, we wrote about a small segment of the criminal justice system: individuals who are adjudicated not guilty by reason of insanity (NGRI). As we explained in the investigative feature, in Colorado, "NGRI acquittees are automatically committed to the state psychiatric hospital for treatment. Unlike convicted criminals, who are sentenced for a set period of time, those who are deemed insane remain at the Colorado Mental Health Institute at Pueblo (CMHIP) until doctors and the courts agree they are stable and safe enough to reintegrate into the community." Systemic issues have left many of the 400 or so NGRI acquittees in the state receiving little to no treatment and languishing at the hospital for unnecessarily long periods.
On May 10, the Colorado legislature passed a bill to help change that. It awaits Governor Jared Polis' signature.
"I am thrilled that we got that bill passed. It was not on anybody's priority list," says state Representative Judy Amabile (D-District 13), who co-sponsored the bill. "Anything we can do to both shore up the civil system so we have less people interacting with the criminal justice system, and make the criminal justice system more fair and more responsive for people who have serious mental illness … All of that is going to start to make a difference."
The measure, HB22-1061, accomplishes three main things: Rather than being automatically committed to CMHIP after an NGRI plea, courts will have discretion as to whether acquittees need to be sent to the hospital or can be evaluated as an outpatient. Secondly, CMHIP will now be required to submit annual, standardized release examination reports to the court explaining whether each patient meets the standards for release or needs ongoing hospitalization. And, finally, initial release hearings will be set within 120 days of a person's commitment (previously, patients couldn't petition for their first hearings until 182 days).
"It will hold the system more accountable," says Meghan Baker, a staff attorney at Disability Law Colorado who contributed to the drafting of the legislation. "The bigger piece is those annual reviews so that courts know what's going on every year with these folks—so that years don't go by that they're sitting there doing two hours of treatment, not needing to be there, and no one knows that's going on … It's a huge step in the right direction."
Baker's heard from patients who told her the bill gives them hope. One former patient who testified at the initial House Judiciary Committee hearing in February spent more than three years at the hospital after suffering from a manic episode, despite being told he would be "fast-tracked" through the program. He said his time at CMHIP "began to negatively impact my mental health after a year." He waited more than two years for his risk assessment, a diagnostic tool that's supposed to help guide patients' treatment plans.
Dr. Erica Palmer, a psychologist at CMHIP, echoed his concerns: "I saw many patients decline, decompensate, and get worse from being there so long, which only kept them there longer … I see the process as it exists as entirely counter-therapeutic, not to mention a violation of patient rights."
The bill does not alter the standards someone must meet to plead NGRI or what treatment requirements they need to satisfy in order to be released from the state hospital. It also does not apply to individuals found NGRI on Class 1 or 2 felonies, among some other specific crimes.
In order to get the measure passed, sponsors did have to drop a key provision, which would have seen NGRI acquittees automatically released if they were still serving time at the state hospital beyond how long they would have been incarcerated had they plead guilty. "I think it's fair to say that we want to revisit that issue," Baker says.
The Department of Human Services (DHS) will receive $868,271 from the general fund to meet the new standards and hire additional evaluators. DHS estimated 10 additional NGRI patients will be released each year as a result of these changes. While that sounds like a small number, it costs taxpayers $500 to $1,000 per day to house every NGRI patient. It's also close to double the number of people currently being released, Baker estimates. In addition, the bill should prevent at least a few NGRI acquittees from being sent to the hospital each year; instead, they'll be able to complete their treatment while remaining out on bond.
The new NGRI legislation does not outline any consequences should CMHIP not meet the updated requirements. But, Amabile says, "I still think we ended up in a place where some good is going to get done." Another bill she was involved with, HB22-1303, will add more than 100 beds in the state for inpatient treatment, which should provide more places for NGRI acquittees to step-down to as they work their way back to the community. Governor Polis signed that legislation into law on May 19. Around 70 people are currently ready to be released from CMHIP but have nowhere to go, Amabile says.
The NGRI bill does not apply retroactively, so individuals who are currently at CMHIP awaiting evaluations or court hearings remain stuck. However, Baker notes, the legislation goes into effect in September, so anyone whose initial commitment date falls in September will be immediately eligible for an annual review.
At the February hearing, a current CMHIP patient testified in support of the bill by saying it prevents treatment from turning into a punishment. "An annual report could require justification for further hospitalization after programming is completed," said the 32-year-old, who's been committed to the hospital since 2013. "A part of me feels like my release will never come to fruition because every time I get close to the door, they find [a reason to hold me back]."