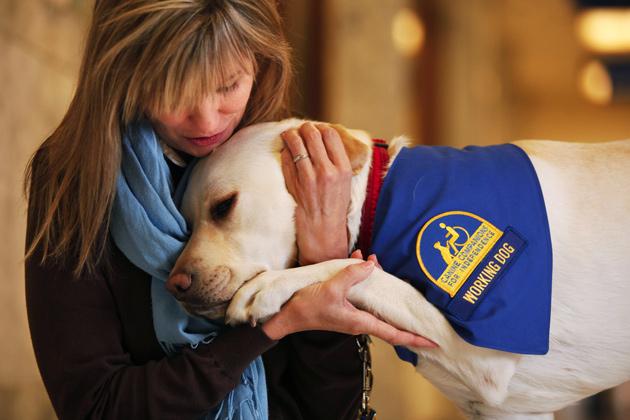 Requirements for Service & Assistance Animals
Join Disability Law Colorado at one of our upcoming trainings to learn about the law regarding service & assistance animals!
Do you know the difference between a service animal and an assistance animal?

Do you know which of these animals is allowed in a public business?  In housing?  In a school? 

Do you know when an animal – even an legitimate service animal – can be removed from a public business?

Do you know what information can be requested of a person with a disability entering a public business with an animal? In housing?

Do you know about Colorado's new law regarding intentional misrepresentation of a service or assistance animal and how it will apply when it is effective on January 1, 2018?
If discussion around any of the above questions interests you, we encourage you to attend one of our upcoming trainings.
Denver Training
July 24, 2018
2:15 - 4:15 pm Mile High United Way 711 Park Ave West Denver, CO 80205 Click
here
to register  
Fort Collins Training
July 27, 2018
1:00 to 3:00 pm Harmony Library 4616 South Shields Fort Collins, CO 80526 Click
here
to register  
Colorado Springs Training
August 1, 2018
10:00 am – Noon
Tim Gill Center for Public Media
315 East Costilla Street
Colorado Springs, CO 80903
Click here to register
 
Vail Training
August 14, 2018
1:00 - 3:00 pm Vail Public Library Community Room 292 W Meadow Drive Vail, CO 81657 Click
here
to register  
Additional locations and dates may be announced in the future.
If you need any accommodations (ASL interpreter, Spanish interpreter, etc.) or have any questions about these upcoming trainings, please contact Emily Harvey at eharvey@disabilitylawco.org or 303.722.0300.  Please let us know of any accommodations you need at least 3 days prior to the training for which you have registered.