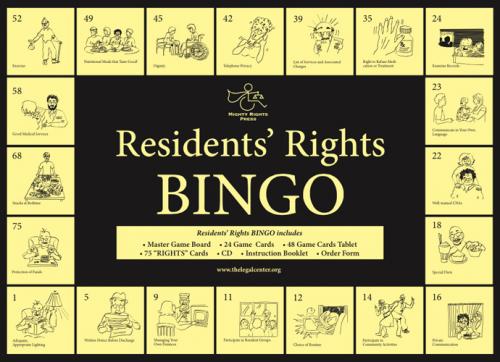 Residents' Rights Bingo is played just like regular bingo—it's a lot of fun and everyone wins!
Benefits
The Residents' Rights BINGO game is an imaginative way to empower residents of nursing homes and provide essential training to staff.
The game meets the Medicaid requirement for training residents and staff about residents' rights.
The game has been updated and now includes culture change concepts.
It includes a CD so you can print extra game cards and instruction booklets.
What's Included
Master game board
24 game cards
Tablet of 48 game cards
75 'RIGHTS' cards
CD
Instruction booklet
Order form
Sample Cards